#foodintech: initial project
The Centre Hospitalier Universitaire Dijon Bourgogne and the companies Yumain, ex-Global Sensing Technologies and Atol Conseils et Développements have combined their skills to develop foodintech, an innovative solution for analyzing patients' meals in health care institutions combining photography, computing and artificial intelligence. This solution, based on innovative IT approaches (cloud, machine learning, IoT) allows dieticians to adapt menus in real time.  Indeed, this new generation tool enables an earlier dietary diagnosis and a more adapted nutritional strategy, personalised "from one day to the next" of patients' menus.
The objectives are the fight against patient undernutrition and consequently the reduction of food waste.
The LutteContrelaDenutrition.fr website publishes the rates of undernutrition in health institutions: 20 to 40% of hospitalized people are currently malnourished and this proportion can reach 50% among the elderly.
This observation raises the question of the nutrition of patients who, during the hospitalization phase, have greater food and nutritional needs to fight infections, promote healing and more generally regain good health. Today, in hospital centres, on average 30% of the meal trays served end up at the bottom of a dustbin.
A pilot programme experimented by the CHU Dijon-Burgundy
The first experiments with the solution are taking place at the CHU Dijon Bourgogne.
#foodintech, 2nd generation: a solution for catering professionals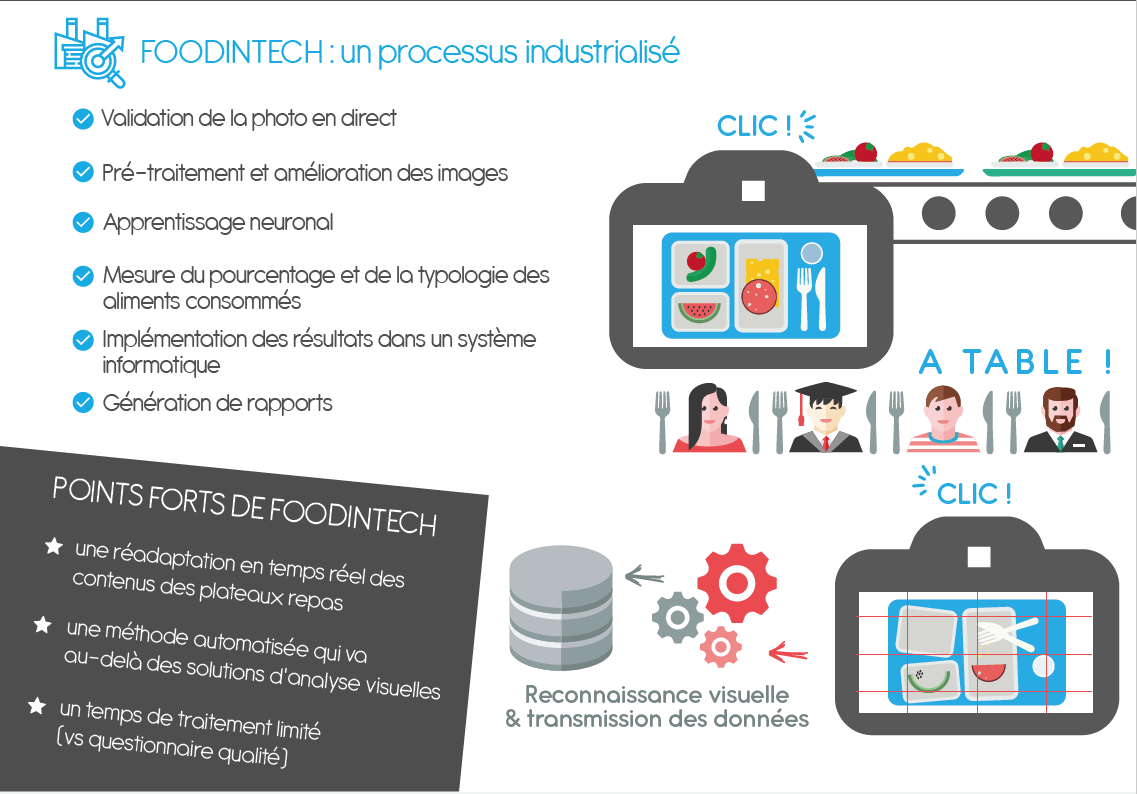 In a context of collective catering, foodintech allows :
● Improve customer satisfaction
● Saving on raw material purchases
● Implementing an effective policy to reduce food wastage